See on Scoop.it – Green Living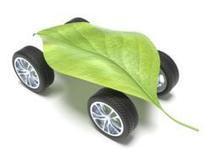 Test drive electric, hybrid, and bio-diesel vehicles at the Southern Green Living Expo in Asheville, NC October 4-6, 2013.
The Southern Green Living Expo will offer test drives of eco-friendly vehicles during the October 4-6, 2013 event at the U.S. Cellular Center in Asheville, NC. Test drives will include electric vehicles, hybrids and bio-diesel transportation choices. With car manufacturers pushing green standards and fuel economy, public awareness and the need for environmentally friendly transportation is dramatically increasing.
Plug-in electric vehicles (PEVs), such as the Nissan LEAF and the Chevy Volt, have been on sale in the Asheville region since the fall of 2011. Based on projections made by the Electric Power Research Institute, there may be over 8,000 plug-in electric vehicles on the road in the Asheville region by 2020. "As battery prices come down and gasoline prices continue to rise we can expect PEVs to become an attractive option for more and more car buyers every year," says Bill Eaker, who leads the Land-of-Sky Clean Vehicles Coalition.
See on www.prweb.com