See on Scoop.it – Green Living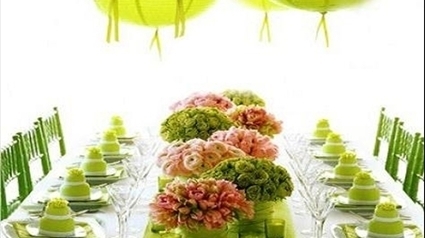 Go Green for your next dinner party in London. Bring these ideas into play to plan an eco-friendly dinner party at London dinner venues.
Green dinner parties are all the rage. An eco-friendly bash does not mean that your guests will have to suffer through boring food, decorations, and an uninspiring evening. In fact, planning a Green party is quite easy. With some simple steps and ideas, you can easily pull together a dinner party that is easy on the eyes and kind to the planet earth. Here are some ideas to kick-start your party planning process.
Skip the Theme
Go Green is in itself a theme; therefore, it's better to skip the theme. Those extravagant tableware, streamers, and themed decorations often end up in trash. So keep things simple.
Outdoor Venue
An outdoor dinner venue in London will gel well with your theme but make sure that the venue should not be located in an isolated place out of the city. If your guests will have to travel a long way, the eco-friendly idea will fall flat. If you can find a centrally located outdoor space like a garden marquee or a rooftop terrace, nothing is better than that. Outdoor venue means you do not need to purchase decorations, as Mother Nature is in itself so adorable. Trees, flowers, wooden benches will offer a unique backdrop to your event.
…
See on www.thecitycollection.org